Foeke / Orion - 2017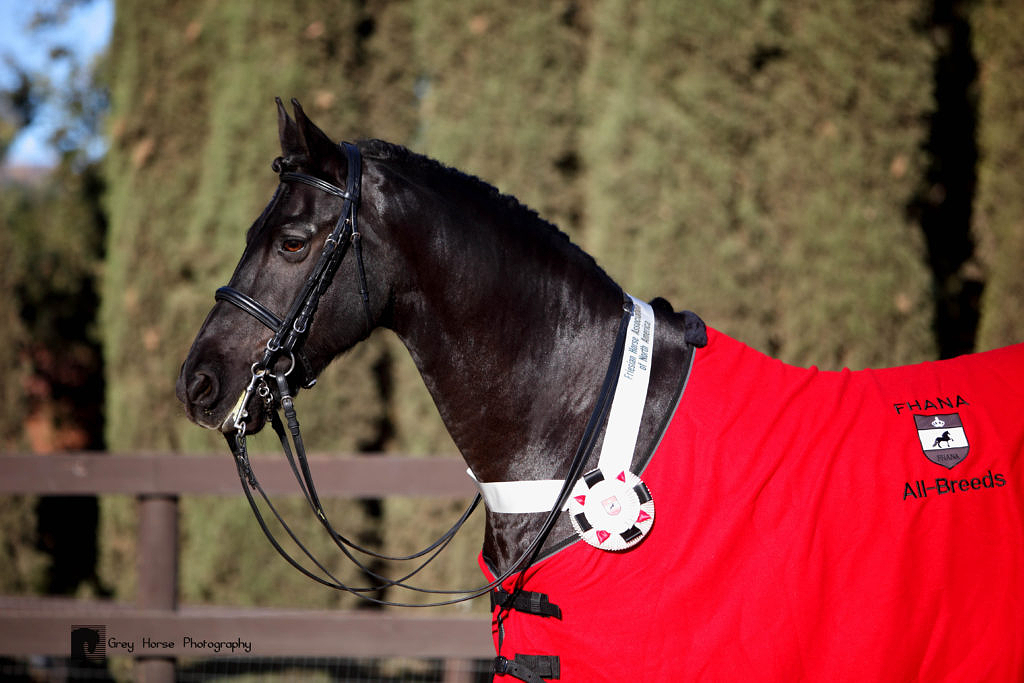 ---
FOEKE
---
Foeke is better known at his barn name "Orion". He is a super sweet Friesian gelding owned by Robin Schriver of Rio Linda, Ca.
Kristin started working with Orion in 2012. Having a great team behind them, they started showing at training level shortly there after. Over the years they won and placed in multiple competitions and worked their way up the levels in the California dressage circuit.
Orion and Kristin showed at Grand Prix level in 2018.
---
ACHIVEMENTS
---
2015
Qualified and competed in the Region 7 ADEQUAN/USDF Regional Championships at 3rd and 4th Level
ADEQUAN/USDF All-Breeds Reserve Champion
High Point from FHANA (Friesan Horse Association of North America) at Regional 7 Championships
Placed 11th in the Great American/USDF Open Third Level Reg. 7 Championships
Placed 8th at the CDS HOY Fourth Level Championships
2017
Competed successfully at Prix St George and Intermediare I Level
Qualified for the Region 7 ADEQUAN/USDF Regional Championships at Prix St George and Intermediare I
Placed 3rd in the ADEQUAN/USDF All-Breeds Award
Won the FHANA Dressage Performance Award
Champion for the Silver Stirup Award in Prix St George and Intermediare I
2018
Competed in Intermediare II and Grand Prix with scores in the 60s